Services
Acupuncture, Tui-Na & Herbal Consultation Services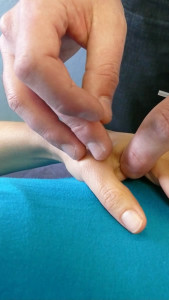 Acupuncture:
An Initial consultation, examination and treatment approximately 80 Minutes
Follow-up treatment are approximately 50 Minutes
Other services offered include:
Electro-Acupuncture
Motor Point Acupuncture
Dry needing (AKA anatomically based acupuncture)
Tui Na (Chinese Manual Therapy)
Cupping (AKA myofascial decompression)
Gua Sha (AKA scraping)
Chinese Herbal Medicine. We powder and pill form and make custom prescriptions
Custom treatment plans can be tailored to your specific need whether that is smoking cessation, weight loss, or chronic pain management.  Please contact us for more information.
Insurance:
More and more insurance companies are realizing the benefits and cost savings of acupuncture and are covering acupuncture services.  Acupuncture Professionals, Inc. will handle all insurance claims for you.  Please contact your insurance plan administrator to get information on your coverage.
What to expect at your first acupuncture visit: 
We want your first visit at Acupuncture Professionals to be a truly refreshing healing experience.  Your first visit will take about 90 minutes and includes a comprehensive history and exam.  We will explain your diagnosis, treatment plan, and expected outcomes to you.  The first visit also includes an acupuncture treatment and herbal medicine or Tui-Na may be prescribed for you.  In addition, outside referrals, lab work, or special studies may be arranged at this time.
Follow-up acupuncture treatments take approximately 50 minutes.  During the follow up treatment, your response to treatment will be monitored and other issues addressed as we continue to work on your main problem.
Your progress will be recorded and evaluated regularly.  For most conditions, a typical course of treatment is twelve treatments.
We expect a rapid reduction in pain and improvement of your symptoms.  Acupuncture's pain reduction is slower than medication but it is free of side effects and the positive effects build over time.  Your first visit will include a thorough review of your medical history, physical exam, diagnosis and acupuncture treatment.